Play better, teach easier, learn faster
Downloadable activities that boost music learning:
Free Stuff
| | |
| --- | --- |
| 27 lessons | 27 drum lessons on video -- get started on drumset with popular teacher and performer Wes Crawford. Learn the basics from holding the stick and how to make the most progress in the least amount of time. |
| Podcasts | Get first-hand insights into the creative process and how musicians build successful careers |
| Tutorials | Learn how to create a marketable video of your own; ramp up for your drum solo; Read up or print and read on the go. |
Why Play Music Games?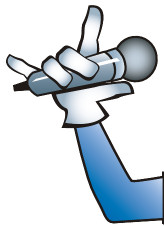 Bogged down with the same old study routine? It shows in your music. Whether you're a student or professional, you know this -- the fun you have playing IS the soul of your sound. When you're having a blast -- everyone tunes in. It's contagious -- you can get a whole room of people on their feet, because it's too much fun to resist.
If you're bored with your practice or teaching routine, mix it up! Effective music games -- designed by professional musician and teacher Wes Crawford -- put you back in the fun zone.
More teaching tools
The Strike-zone template Mark the target zones on your snare drum, to learn quickly how to produce the snare's many possible sounds.
Music For Listening Enjoy top quality drum performances by Wes Crawford, and pick up some new creative ideas
MAG4U makes games downloadable wherever possible, so you can start playing right away. You can start playing your music and games as soon as your download is complete.
Who Created Music and Games 4U?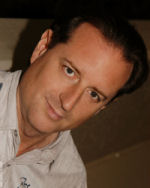 I'm Wes Crawford, a teacher, performer and professional drummer near Washington, D.C. I created these activities to add more fun to the lessons, classes, and summer camps where I've been teaching. So often, the presentation on practice tapes can be clinical, dull, and unmotivating. Sometimes you can get stuck in a routine, or get frustrated with new concepts that sound great for professionals in a studio, but give you trouble when you try them with your band friends.
These play-alongs, recordings and games are designed to put the fun back into practice routines and music lessons. By adding a story line, colorful characters, or scenes from real-life situations, frustration suddenly takes a back seat. You're more confident with more styles, and you've had a chance to think through a few wacky situations that may not be so far-fetched when you're out in the real world. Developing your skills like rhythm, improvisation (with rhyme), or close listening are great ends in themselves. You'll enjoy them even more when they're part of a game.
Visit Wes on The DrumNetwork
: This is a fun and educationl MySpace type site for drummers, run by Poogie Bell
Enjoy!
-Wes Crawford
Photo credit: Fotos by Folletts